Serjeant William Herbert Mart DCM
Home Guard, 7th Hertfordshire Battalion
17th January 1944
Husband of Jessie Louise Mart, of Potten End

.
Holy Trinity Churchyard, Potten End, West of Tower.
William Mart had won his Distinguished Conduct Medal while serving on in the 2nd Bedfordshire Regiment during the First World War, as a Company Serjeant Major (service number 7784) (source: WW1 Medal Rolls).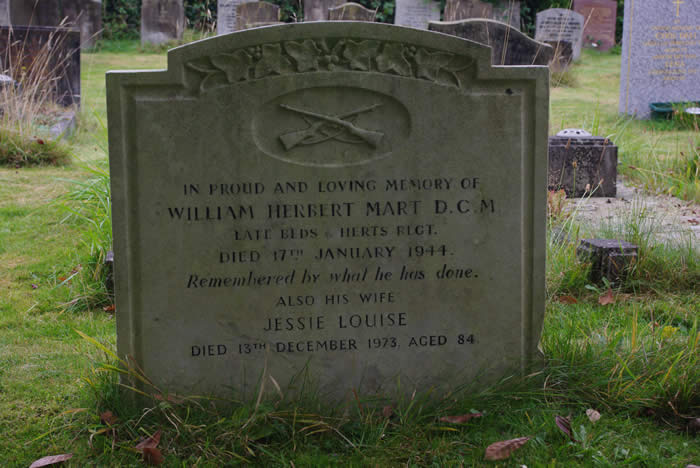 William Mart's grave in Potten End
(Photo: Richard Grayson, 11th September 2014)